What Is It with Painkillers? A response to Prof Jamie Coleman
Prof Jamie Coleman, in an article published on the BBC website, has a solution for the painkiller (or opioid) crisis — a crisis that is particularly virile here in the US, where going on a million people have died due to drugs over the last 20 years, most often involving opioid painkillers.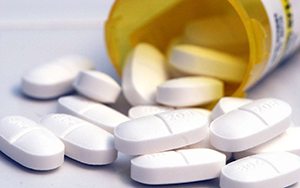 Coleman wants people not to expect that such drugs 'kill' pain — only that they 'relieve' it. While he's at it, he wants to further reduce access to such drugs — a process that has had far-reaching consequences here — to include even the ones you get without a prescription (OTC) at the pharmacy.
What I like about Prof Coleman's analysis and recommendation is that they involve how we think about pain and drugs as a culture. But I go in almost the exactly opposite direction when it comes to these drugs.
I first want to reference a classic book about opioids by a great British researcher — Dr Virginia Berridge, Director of the Centre for History in Public Health at the London School of Hygiene and Tropical Medicine. This was Prof Berridge's Opium and the People: Opiate Use in Nineteenth-century England, published originally in 1981.
I'll summarize her results as follows: there was a lot of opiate use — in the region known as the Fens, for example, an average of 3.5 therapeutic doses daily for every adult and child. Opiates were sold everywhere without prescription, primarily in tinctured form as laudanum.
But opiates (now called opioids) weren't known as a special drug or social problem. Such problems only arose after the turn of the last century (the 1900s), when modern medicine declared the drugs addictive and restricted access to them, a process that has accelerated here in the States and that Coleman wants to take further.
For in the period of peak growth in drug deaths in the US, 2013 to 2017, when such deaths rose by 350% per annum, 'painkiller' prescriptions were reduced by 25 percent.
How did that work?
Let me cite two further pieces of research to clarify this result involving actual painkiller users, one British and one American.
In the UK, researchers at the BMJ  studied the long-term effects of painkillers as prescribed to over 1,000,000 postoperative patients. Like Berridge, they found that nothing much happened. Only about 1% suffered harm, like addiction or a drug use disorder of any kind. They almost never died from the drugs.
Most patients by far simply desisted using the drugs as their pain declined, often not utilizing their full prescriptions. (This is the standard reaction — have you ever done the same?)
What determined their cessation wasn't the strength of their dosage. It was the simple disappearance of the pain.
According to this study, giving people strong painkillers may prevent ultimate drug problems.
The next study, conducted in Massachusetts, demonstrates how this comes about. Deaths are extremely rare among patients who are prescribed opioids. In this study, fewer than one fifth of deaths involved prescription painkillers alone, without the presence of Fentanyl or heroin. Most critically, decedents had prescriptions for the opioids that killed them in just over one percent of cases.
In other words, restricting legitimate access to painkillers exacerbates drug problems and deaths. Drug deaths and harms are instead overwhelmingly associated with chaotic drug use and mixing of drugs by people who obtain opioids illicitly.
Let me be clear — I'm not telling people to rely on painkillers as a standard way to deal with pain. What I am saying is that allowing people to medicate their pain in a mindful way — in serious cases as prescribed by a physician communicating with the patient — is as good a method as has been determined over centuries for regulating pain and addiction.
Panic over painkillers — as epitomized here in the States — has been shown definitively not to be the best solution. In the 2017 WHO Global Burden of Disease international study of the impact on mortality and daily quality of life in 195 nations of various conditions, the US fared poorly in terms of the "worseness" of their drug-use outcomes.
 "The prevalence of addictions in U.S. society seems to be on the rise, perhaps dramatically".
According to The 2019 World Happiness Report, "The prevalence of addictions in U.S. society seems to be on the rise, perhaps dramatically". Referencing the Global Burden of Disease report, measuring the Disability-Adjusted Life Years (DALYs) per 100,000 population, the US ranks second worst among 195 nations when combining all drugs together. Looking at specific categories of drugs, the US ranks worst for cocaine, second worst for amphetamines, and third worst for opioids.
In short; the US is not to be emulated in this regard.
Rather the reverse.
One last recommendation. Drug addiction and deaths are not random events.  They nearly always occur among the most disadvantaged — the people with the fewest life resources and opportunities and the least hopefulness. These social and psychological conditions are what most need to be addressed, by politicians, public health specialists, and psychologists like myself.