Is moderate drinking after AA a possibility?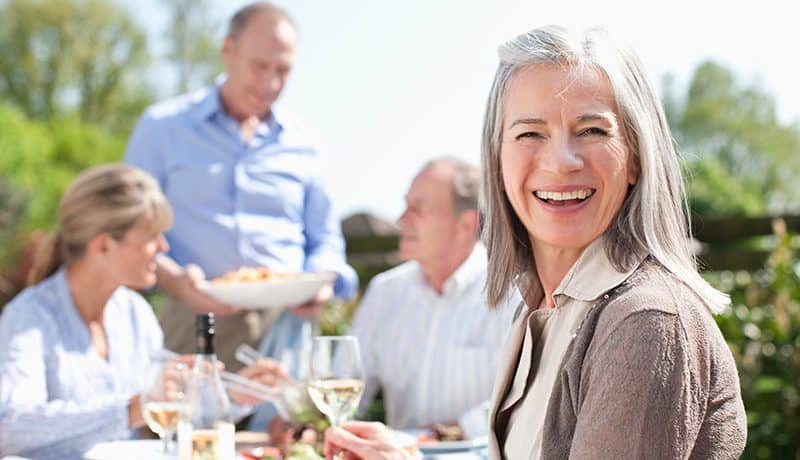 At the Life Process Program, we believe it is!
Read these emails the Life Process Program has received from AA members seeking advice:
Dear Stanton:
I have been clean and sober in NA and AA for over 10 years, relapsed into chronic heroin addiction for 6 years prior to that. I am 36 now, have been involved in the 12 steps since the age of 20…so lots of meetings.
Funny thing is, I now have no access to meetings, haven't been for 10 months, haven't gone mad or depressed, am a senior executive with a lovely home life.
I still don't drink because I am terrified I will descend back into hell.
I am not the same person I was, love my life, respect myself, have a hold on spirituality and my moral code, surely I can enjoy a champagne toast or lovely wine with dinner.
I am sick and tired of attending events and not joining the evening, pretending I really don't want a drink, when in fact I would love one.
Dinners and celebrations are just hell for me, because I get resentful not being able to enjoy. I don't want to wipe myself out, get drunk, bury my feelings, I would simply like to enjoy the meal compliment of good wine, or unwind with my peers.
I will forever be grateful for AA and NA, I would truly be dead by now, and feel a certain obligation to carry the message, which I always would, but can I move on now? That is the question. My friends in the program tell me because I was so chronic in addiction, I would have a good chance of reverting. I have seen many do that, with as much going for them as me.
Any thoughts? Were you ever an alcoholic or addict yourself? Do you see the merit in AA and NA for as long as it works?
Look forward to your response.
Ellen
---
Dear Ellen:

I can't tell you that AA/NA didn't help you — either it did, or it was there for you when you got better. Either way, it deserves your appreciation. How you proceed from here on in is still for you to determine. Obviously, you have found, continued 12-step attendance is not necessary for you.

The issue of whether you can break your AA abstinence vow is more complicated, but it is still up to you, of course, and many do. Oddly, even some people who support and encourage controlled drinking rule it out for successful AA members. I don't. Although perhaps AA is better suited for those who will achieve stable abstinence compared with those who are capable of achieving moderate drinking, there is also some overlap between these groups. And you are very different, as you know, at 36 from how you were at age 20.

The very most important thing for you to understand is that, whether or not you can be a successful holiday "toaster," or a moderate drinker of any type, you can always be sober. You have shown that you have the impulse for that. Any experimenting with drinking you do will provide you with feedback about what is possible, and you can use this information constructively — in other words, even if "tippling" is not for you, you will see that you should resume abstinence as your best strategy for now. And, you know what? Even if abstinence works at 36, that's no guarantee it will be best at 45. Human beings have that "power" — that capacity for growth.

Here is the story of one man — also a heroin addict as well as alcoholic — who not only did what you hope to do, but actually continues to attend AA!

Best,
Stanton
---
Hello Dr Peele,
This is not a question per say, but a thank you for your website, to know I am not alone in my feelings, thoughts, and actions over the last year. I read what Ellen wrote to you and it was as if I were hearing my own words.
I got sober at the age of 23; an addict and alcoholic I very much was. I saw no other way of life for myself. AA saved my life, and the foundation for my life and for my spirituality rests in the heart and arms of AA. Over a period of 7 years I grew into the person that I am today, and continue to grow in spirituality and in mind, and continue to use the tools that AA gave me, taught me, etc. At 30 years old though, I truly believed that I was a different person than I was at 15, 19, 22, and 23.
I somehow, through the grace of God, fixed within me what was broken.
After debating, talking to others, and truly thinking for about a year of going back out…I did. I have found that I do not drink in the same way as I once did, or for the same reasons, and certainly not as frequently. I was so scared to go back out because the fear of loosing everything I had gained in the last 7 years was very strong, as they teach you in AA…everything that was going through my mind about wanting to drink again, or feeling like I could drink again…was exactly what they said I would be thinking.
I now feel that I am in a catch 22 though, because the part of AA that I do miss is the fellowship, the family…that whole part of it. But I do not have a desire to stop drinking and nor do I feel that alcohol has any control over my life. I am wondering if there are others out there like myself, others who have gone back out after extended sobriety and after working the steps, and have found that alcohol does not affect them like it once did, yet they still miss the fellowship of AA. If so, can you tell me how to contact such a group or such people?
Thanks again,
Kara.
---
Dear Kara:

Thank you for sharing. It does seem lonely where you are at. But, as indicated by Ellen, obviously there are others. My best suggestion is to seek fellowship among people who are most like you as you are now. You will find some of them share backgrounds of compulsive behavior like you have experienced, although probably not in exactly the same form. But you will serve yourself best by representing yourself most clearly as who you are now.

Very best,
Stanton
---
The Life Process Program is a treatment program developed by renowned addiction expert Dr. Stanton Peele to provide an alternative option to Alcoholics Anonymous (AA).  Dr Peele also answers a number of other 12-step questions in the Ask Stanton section of our website.