We believe that recovery is built on
simple human ingredients
Values & Purpose
which we help you discover
Motivation
which we help you generate
Life Skills
which we teach you how to aquire
Community & Relationships
which we fine tune with you
Overcoming addiction isn't just about quitting; it's about building a joyful, fulfilling life where addiction has no place.
Our mission is clear
Helping you triumph over addiction and guiding you towards a life filled with purpose and happiness
Learn more about the program
What makes the Life Process Program
(so)

different?
Developed by Dr. Stanton Peele, the world leading authority on non-12 step addiction recovery
---
Structured online program with 8 comprehensive modules and over 50 thought-provoking exercises
---
Private video coaching – work directly with your coach through our secure online video conferencing application
---
Access peer support – through our secure online weekly group meetings and discussion forums
---
Don't just take our word for it
I spent years trying to quit drinking. I went to AA meetings and tried working the steps, but I always ended up back at the bar. Things changed for me once I found the Life Process Program. I finally found something that made sense to me and helped me quit drinking for good.

John, Australia, successful Life Process Program® Graduate

I thought I was doomed to struggle my entire life, always being an "addict". The Life Process Program showed me an alternative. I have hope for the first time in years. Thanks.

James, United Kingdom, successful Life Process Program® Graduate

I attended Gamblers Anonymous for 10 years, and relapsed over 20 times. When I realized that I am not powerless and not diseased, I finally took responsibility for my addiction and was able to stop, without going to those meetings I hated with a passion. I am no longer sentenced to a life of meetings with sociopaths, liars, benefit cheats and criminals. For years I was told that GA was the only thing that worked, even though I had seen first hand that it didn't. Thank you, Dr. Peele!

Rob, United Kingdom, successful Life Process Program® Graduate

I couldn't afford to spend the money or time to attend a residential treatment center. I am so glad I found Dr. Peele's program. It has given me the help and support I need without requiring a second mortgage on my house.

Malcolm, USA, successful Life Process Program® Graduate

I didn't like the idea that I had a disease and I couldn't really do anything about it. Being powerless just didn't make sense to me. I had done all this to myself, so I needed to be the one to get myself out of it. With the support of my family and friends, and especially Dr. Peele's program I was able to do just that. I have never been happier, or healthier.

Timothy, Germany, successful Life Process Program® Graduate
What can you expect

from the Life Process Program?
In the Life Process Program, you'll delve deep into understanding addictive behaviors through curated readings and insights. Benefit from exclusive video content by the renowned addiction expert, Dr. Stanton Peele, and learn to adapt the principles he shares to your unique situation.
Beyond mere understanding, you'll set actionable goals for an addiction-free life and cultivate the essential skills and tools to realize those aspirations. The beauty of it all? You'll seamlessly integrate this transformative journey into your everyday life.
Our approach is an alternative to AA and other 12 step addiction recovery programs, and one that puts YOU in control of your recovery.
But, ultimately, in the long run, it will be your decisions, your values, your purpose in life that makes this happen.
Life Process Program Blog
Read the latest from our blog.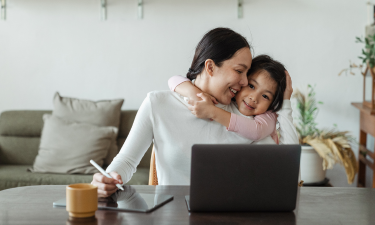 Balancing Work-Life While Overcoming Addiction
When people go to rehab, the concept is that they can devote themselves to wellness and recovery.  But does that logic really work?  Or are they isolating themselves from the challenges they need to face in living addiction free? ...
read more
Popular Posts
Over the last two decades, Stanton Peele has answered numerous questions from readers about the following subjects:
Your recovery is in your hands
It is important for you to know that an independent, self-motivated cure for addiction is possible. You can fight your own addiction and learn to live an addiction free life once more.
The Life Process Program does not 'fix you'. It is an aid to help you recover from addiction, to allow you to mature out from your addiction more quickly, more surely, and more completely by examining your life from the perspectives presented here and following the self-help guidelines provided.
More than anything, the Life Process Program makes it clear that you are the primary agent of change. Obviously, this program is not in tune with most addiction theory and therapy, which overwhelmingly favors the twelve-step philosophy. These twelve-step programs insist on the premise that the individual is powerless over an addiction. In reviewing the extensive research on alcohol and other addiction treatment, however, we actually find that self-efficacy therapies, which focus on the individual's power and self-reliance, succeed the best. If you are searching for alternatives to 12 step approaches such as the AA, you have come to the right place.
watch the video
download sample content