The Dangerous Myth of Drug Overdose: Shifting focus from the drug to the user's life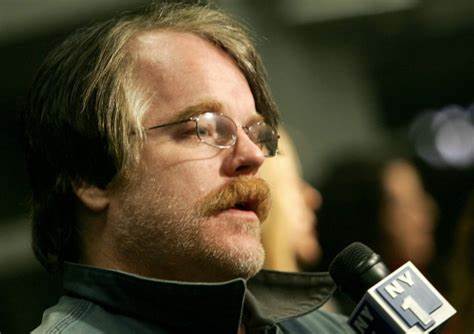 By: Stanton Peele
 * * *
"Drug overdose" deaths are one of our largest killers. From the overdose perspective, a naive user dies due to taking a single unexpectedly powerful dose of a drug, usually an opioid.
But this scenario is a myth. Instead, people who die taking drugs suffer from long-term chronic health and life issues which involve their taking a wide range of substances, often chaotically.
The problem. September, 2022, AMA Advocacy Center: "The nation's drug overdose epidemic continues to change and become worse."
Here are five deaths of prominent substance users that were considered overdose deaths. All you have to do is read the Wikipedia descriptions of the deaths to see none of them meets the above definition. 
1.  Michelle Eileen McNamara (2016)
Patton Oswald is a ubiquitous comedian, actor and media presence. In 2016 his wife, Michelle Eileen McNamara, a prominent true-crime writer, died in her sleep. She was 46.
McNamara died in her sleep on April 21, 2016  in her family's Los Angeles home. According to the autopsy report released online by Radar, her death was due to the effects of multiple prescription drugs (including Adderall, Xanax and the pain medication fentanyl). According to the same article, several of the medications were not prescribed to her, and other drugs, including cocaine and levamisole, were also found in her possession. Previously undiagnosed atherosclerotic cardiovascular disease (heart disease) was a contributing factor. The coroner ruled it an accidental overdose. In a June 2020 interview, Patton Oswalt and I'll be Gone in the Dark director Liz Garbus acknowledged that McNamara had been addicted to opioids. (My emphasis)
Accidental? Overdose? Addicted to opioids?
How about an intentional use of a wide array of drugs, legal and illicit, perhaps mainly prescribed, and an underlying lethal medical condition.
2. Carrie Fisher (2017)
Carrie Fisher was a prominent figure in the drug recovery movement, often cited as a role model. She died on an airplane flight in 2017, age 60.
On January 9, 2017, the Los Angeles County Department of Public Health issued a death certificate that stated "cardiac arrest/deferred" as the cause of death, with more tests to be expected. In a June 16, 2017, news release, the Los Angeles County coroner's office said that the exact cause of death could not be determined, but sleep apnea and the buildup of fatty tissue on the walls of arteries were among the contributing factors. A full report from June 19, 2017, stated that Fisher had cocaine in her system, as well as traces of heroin, other opiates, and MDMA. The report also stated that the investigation was unable to determine when she had taken the drugs and whether they contributed to her death.
Her daughter stated that Fisher "battled drug addiction and mental illness her entire life. She ultimately died of it. She was purposefully open in all of her work about the social stigmas surrounding these diseases…. I know my Mom, she'd want her death to encourage people to be open about their struggles."
Diseases of addiction and mental illness? Openness? Carrie Fisher died from sleep apnea and atherosclerosis (heart disease) as well as a random mixture of prescription and illicit drugs.
3.Tom Petty (2018)
Announcement: Tom Petty autopsy shows singer died from accidental drug overdose. He was 66.
Petty was found unconscious at his home, not breathing and in cardiac arrest, in the early morning of October 2, 2017. . . . 
On January 19, 2018, the Los Angeles County Medical Examiner announced that Petty had died of "multisystem organ failure due to resuscitated cardiopulmonary arrest due to mixed drug toxicity", which was reported by Rolling Stone Magazine as an "Accidental Overdose", a combination of fentanyl, oxycodone, acetylfentanyl and despropionyl fentanyl (all opioids); temazepam and alprazolam (both sedatives); and citalopram (an antidepressant). In a statement on his official website, Petty's wife and daughter said he had a number of medical problems, including emphysema, knee difficulties "and most significantly a fractured hip". He was prescribed pain medication for these problems and informed on the day of his death that his hip injury had worsened. The statement read, "[it] is our feeling that the pain was simply unbearable and was the cause for his overuse of medication.[..] We feel confident that this was, as the coroner found, an unfortunate accident."
Did "accidental overdose" cause Petty's death, or did he die due to his overusing a remarkable mixture of medications in response to unbearable pain he felt from an array of medical conditions?
4.  Amy Winehouse (2011)
Amy Winehouse was perhaps the most famous "drug addict" of her generation, which most people still label the cause of her death at age 27.
Winehouse's bodyguard said that he had arrived at her residence three days before her death and felt she had been somewhat intoxicated. He observed moderate drinking over the next few days, and said she had been "laughing, listening to music and watching TV at 2 a.m. the day of her death". At 10 a.m. BST on 23 July 2011, he observed her lying on her bed and tried unsuccessfully to rouse her. . . . 
A coroner's inquest reached a verdict of misadventure. The report released on 26 October 2011 explained that Winehouse's blood alcohol content was 416 mg per 100 ml (0.416%) at the time of her death, more than five times the legal drink-drive limit. According to the coroner, "The unintended consequences of such potentially fatal levels was her sudden death.". . .
On 17 December 2012, British authorities reopened the probe into Winehouse's death. On 8 January 2013, a second inquest confirmed that Winehouse died of an accidental alcohol overdose. In a June 2013 interview, Alex Winehouse revealed his belief that his sister's eating disorder, and the consequent physical weakness, was the primary cause of her death:
She suffered from bulimia very badly. That's not, like, a revelation – you knew just by looking at her… She would have died eventually, the way she was going, but what really killed her was the bulimia… I think that it left her weaker and more susceptible. Had she not had an eating disorder, she would have been physically stronger.
5.  Prince (2015)
2022 Headline: Prince died at the age of 57 from an accidental fentanyl overdose.
Prince saw Michael T. Schulenberg, a Twin Cities specialist in family medicine, in Excelsior on April 7, 2016, and again on April 20. On April 7, he postponed two performances at the Fox Theatre in Atlanta from his Piano & a Microphone Tour; the venue released a statement saying he had influenza. He rescheduled and performed what was to be his final show on April 14, despite still not feeling well. While flying back to Minneapolis early the next morning, he became unresponsive, and his private jet made an emergency landing at Quad Cities International Airport in Moline, Illinois, where he was hospitalized and received naloxone, a medication used to block the effects of opioids, especially following an overdose. Once he became conscious, he left against medical advice. Representatives said he was dehydrated and had influenza for several weeks. . . .
A press release from the Midwest Medical Examiner's Office in Anoka County on June 2 stated that the musician had died of an accidental overdose of fentanyl, at the age of 57. The fentanyl that led to his overdose was contained in counterfeit pills made to look like a generic version of the painkiller hydrocodone/paracetamol.
Prince had severe, long-term orthopedic injuries: "The hip and ankle issues were a problem for him for so long, and for a man who loved to move and dance so much, it really bothered him."
Summary. None of the most famous "overdose" case examples died from a single episode of ingesting one powerful narcotic drug. All were suffering from long-term underlying health conditions, on top of which (because of) they used a variety of drugs and alcohol (Winehouse). Fentanyl was involved in several of the deaths, but was either combined with other drugs, was taken mistakenly labeled as another drug, or was being used to treat long-term health conditions — or perhaps all three.
These examples illustrate:
People who die due to drug use are not otherwise healthy people who unsuspectingly consume a single lethal dose of a drug.
A definition/description of lethal drug use. Drug deaths are the result of the failure of an individual's overall biological and emotional system. Fatal drug use in nearly all cases involves underlying chronic medical and health conditions (often heart disease, along with orthopedic pain, atherosclerosis, apnea, influenza, bulimia, and related psychological and emotional discomfort). These factors lead some people to seek relief from a wide variety of prescribed and street drugs, often combined in a chaotic way over a period of time.
And this is why the most drug (and alcohol) deaths and suicides occur among the poorest, least well-educated, and minority Americans.
_ _ _ _ _ _ _ _ _ _ _ _ _ _ _ _ _ _ _ _ _ _ _ _ _ _ _ _ _ _ _ _ _ _ _ _ _ _ _ _ _ _ _ _ _ _ _ _ _ _ _ _ _ _ _ _ _ _ _ _ _ _ _ _ _ _ _ _ _ _ _
Stanton Peele's memoir is 
A Scientific Life on the Edge: My lonely quest to change how we see addiction 
https://www.amazon.com/dp/0985387246/