Ask Stanton
Since the beginning of his website in 1996, Stanton Peele has answered hundreds of questions from readers about many subjects.
Do you have a question you would like Stanton to answer?
If so Stanton would love to hear from you. Please email Stanton at:
askstanton@lifeprocessprogram.com
Please remember to give as much background as possible so that Stanton can give a fully detailed answer. Also please note that by emailing Stanton you agree for any discussions to be anonymously published on the website.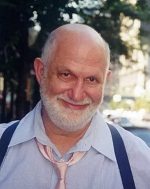 Below are some of the categories of questions that Stanton has previously answered.