Overcome Your Addiction Permanently
This Is Your Chance to Gain Full Access to my Life Process Program…a Life Changing program previously only available in $40,000+ Residential Treatment Centres
From: Dr Stanton Peele, Founder and Creator of the Life Process Program.
If you accept this proposal, it will cost you exactly $38.60.
That's the "bad news".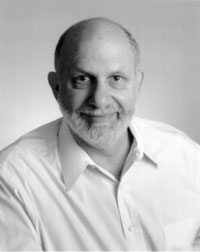 Now For The Good News…
In exchange for this miniscule investment, I am going to give you the greatest gift I could ever give you. I am going to take you on an enduring and rewarding personal journey that will help you to rearrange your life to live without addiction.
For some time I have been dissatisfied with the standard addiction and alcoholism treatments out there – most notably AA and other 12-step programs.
For one thing, I see so many people who fail – or simply don't respond at all – to these programs.
I'll tell you why in a bit, but first, I have a question for you…
Has the 12-steps approach failed to help you?"
People don't WANT to feel powerless.
Many don't seek a higher power
And, for many, "confessing" their addiction "sins" in public just doesn't seem helpful.
Over the years, I have developed an alternative approach.  It doesn't begin with the idea that you are powerless.  It doesn't require you to turn your life over to anything or anyone else.  Instead, it works from where you're at – including what you value most, what your strengths are, what your particular problem is – to allow you to rearrange your life to live without addiction.
The Life Process Program® isn't magic….
 It asks you to recognize your own strength and your ability to change. But with this recognition comes responsibility.
We at the LPP have helped many people to recover with our anonymous, affordable and effective online addiction treatment program.  We know how this process works.
But, ultimately, in the long run, it will be your decisions, your values, your purpose in life that makes this happen.
The Life Process Program® is an online addiction treatment built on simple human ingredients:
values and purpose (which we help you to discover)
motivation (which we help you to generate),
life skills and real-world rewards (which we teach you how to acquire)
community and relationships (which we fine tune along with you).
For, you see, the answer to addiction is in leading a happy, fulfilling life that makes addiction unnecessary.
I don't mean to suggest that this process is simple or without dead-ends and slow spots.
In good part, what makes the Life Process Program® online addiction treatment different from 12-step ones is that we understand and accept that you are human – that you don't simply decide to abstain one day and live happily forever after.  Thus we have developed proven techniques – like relapse prevention – that allow for your falling short and enable you to weather and overcome bad periods.
Here's a quick look at some of the key features that are already waiting for you inside the Life Process Program…
8 Comprehensive Modules containing detailed reading material specific to your addiction
Over 50 thought provoking exercises to help you think about your values, motivation, relationships and more
Regular feedback, advice and guidance from a dedicated Life Process Coach when you submit each module
Free 20 minute consultation with your Life Process Coach via Skype when you submit module 1.
Option to upgrade to direct Telephone Coaching with your Life Process Coach
…and that's just to name a few!
Don't forget, this program has previously only been available through $40,000+ residential treatment facilities and now, through the power of the internet, we are able to deliver it to you at a fraction of the cost.

So you get it all…
Full access to the program (all 8 modules of the addiction program, previously only available at $40,000+ residential treatment centres)
Regular feedback, advice and guidance from a dedicated Life Process Program Coach
Ongoing Technical Support to help you with any issues you may have in going through the program
You Get It ALL – For Just $38.60 per month
That's right…
Your investment today is just $38.60.
My sincere hope is you'll love what you see and choose to stay.
If you do, GREAT!
If not, that's ok, too.
But if you do love it (and I think you will), you'll automatically be renewed at our valued member rate of just $38.60 a month. If you decided it's not for you just cancel within the first 30 days and you will get a full refund.
As we like to say (particularly to those who have failed at or who reject standard treatments) join us – you have nothing to lose but your addiction.
Come embark with our trained professionals on an effective program for recovery.  Click below to begin the journey…
See you on the inside,
Stanton Peele
Founder and Creator of the Life Process Program