Sex Addiction and Racial Murder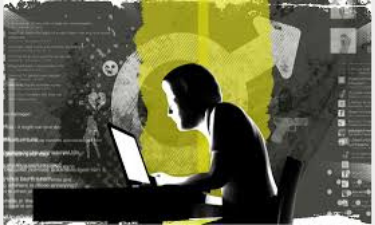 By: Stanton Peele and Archie Brodsky
A New York Times front page headline (March 19, 2021) read: Sex and Guilt Defined Life of a Suspect. 
Robert Aaron Long was accused of killing eight people at several Atlanta massage parlors. Most of the victims were Asian women.
Mr. Long, whose church strictly prohibited sex outside of marriage, was distressed by his failed attempts to curb his sexual urges, said Tyler Bayless, a former roommate who lived with Mr. Long at a halfway house near Atlanta for about five months beginning in August 2019.
Nearly once a month, Mr. Long would admit he had again relapsed by visiting a massage parlor for sex, Mr. Bayless said, and he once asked Mr. Bayless to take his computer away from him.
Was the Atlanta killer addicted to sex?
Mr. Long had been in rehab and a halfway house for sex addiction along with people with drug and alcohol problems. But his treatment hadn't succeeded: "'I think he just felt like he could not be trusted out there alone,' Mr. Bayless added, referring to Mr. Long's inability to stop visiting the spas."
Yet, many observers are upset by Long's, and others', claims that he was sexually addicted. They fear such claims detract from the proper focus on the racism inherent in Long's attacks on—murders of—Asian women.
Indeed, some use this opportunity to question whether sex addiction exists at all—for example, the Times puts "sexual addiction" in quotation marks. In part, this skepticism is raised by evangelical churches that resort to the concept as they face frequent cases of sexual compulsions and dysfunction among parishioners. But for many, sex addiction isn't a "real" addiction, the way a person can be addicted to drugs or alcohol.
Is sexual addiction as much an addiction as these others? And, if so, can claims of sexual addiction and racial hatred both be true?
The killer in Atlanta dehumanized the victims so that he could devalue their lives relative to his emotional and sexual needs. He did so first by using them sexually, as one might use a drug, and then by killing them. Such dehumanization, often with a strong sexual component, is the defining trait of serial murderers of women (for example, Ted Bundy). 
Long's continuing contact with women in massage parlors threatened his self-concept and sense of well-being. His despair followed directly from his church's teachings. "The Baptist church that counted Mr. Long as an active member described the attacks as 'the result of a sinful heart and depraved mind. We want to be clear that this extreme and wicked act is nothing less than rebellion against our Holy God and His Word'."
Fundamentalist churches can be said to seek to purge humans of all lustful urges. Long felt his church's prohibition deeply, and was wracked with guilt by the behaviors he chose to engage in. But like someone addicted to drugs or alcohol, this was not enough to prevent him from repeating his "sin"—aka his addiction.
Sex addiction is not an excuse for crime, criminal assault, or murder
We should note that such addictive behavior doesn't comprise a defense for any crime, least of all murder. To be deeply troubled by repetitive behaviors sought for personal gratification is not a legal defense. 
Meanwhile, the Atlanta murders have occurred at the same time as the Governor of New York, Andrew Cuomo, faces multiple claims from women employees that he harassed them with comments about their appearance, sex lives, and having liaisons with him. (Several women also claim that he subjected them to unwanted touching.) 
And an attorney representing a dozen women has sued the Houston Texans' star quarterback, Deshaun Watson, for "passive" sexual assaults with women who gave him massages. 
None of these alleged actions may be defended by claims that Cuomo, Watson, or others are addicted to sex. (Cuomo and Watson vigorously deny the women's claims.)
Sex addiction is not an excuse for racism
Some law-enforcement officials have seized (with apparent relief) on the killer's claim of sex addiction and his disavowal of racist motives. In doing so, they may want to avoid registering a hate crime in their jurisdiction. Yet, even if Long was sexually addicted, the race of the victims may have contributed to the killings with which he is charged.  He may have stereotyped Asian-American women as anonymous "geishas" who didn't have individual identities and who were thereby interchangeable and expendable. 
Although Long could have wanted to kill the women for provoking the sexual urges he couldn't resist, he may only have given himself "permission" to kill nonwhite women. (One of the victims was a white woman receiving a massage; six were Asian women; one man was killed.) So the potential motivations that are being contrasted and debated ideologically may be impossible to disentangle. Racial bigotry and sex addiction may have fed into each other in Long's troubled mind in this deeply troubling case. 
Is there "harm reduction" for commercialized sex and sex addiction? 
Both Long and his church could be said to seek to purge him of all lustful urges. Long himself sought to eradicate the "temptations" his masseuses created. In this way, the Evangelical approach to nonmarital sex is like the war on drugs approach to nonmedical drugs—abstinence and prohibition. 
An alternative approach is to recognize and accept human desires for sex and intoxication. This approach to drug policy and treatment is called "harm reduction." Does this concept apply to sexual addiction?   Can human sexuality be safely commercialized? Instead of banning commercialized sex, can it be regulated to be respectful of both those who choose to do this work and those who employ their services?
The idea of harm reduction might readily be applied to a relatively risk-free form of sexual activity like pornography, even as pornography may be classified as addictive. The harm reduction approach applies to people who seek help when they find themselves tormented by their attachment to pornography, but they persist in their involvement anyhow. Harm reduction in this case involves therapeutic techniques to contain, to eliminate, their addictive behavior while they perhaps continue to use porn.
The idea of harm reduction can also be applied to prostitution as "sex work," where both purveyors and consumers are protected from disease and violence. The idea of "sex work" as legitimate enterprise is controversial, but has gained ground. The New Republic wrote recently: "The mainstreaming of 'sex work is work' and strong decriminalization policy proposals are signs of the movement's success. What comes next?" 
After all, efforts to eliminate commercialized sex, like those to eliminate drugs and alcohol, have failed since Biblical times. From this perspective, regulated, reduced-risk, anti-addictive commercial sex is an avenue we must continue to puruse. The alternative of eliminating sexual temptation, which for Long seemingly resulted in murder, is intolerable. 
———————-
Stanton Peele and Archie Brodsky are the authors of Love and Addiction. Together, with Vicki Rowland, they are publishing Stanton Peele's memoir, A Scientific Life on the Edge: My Lonely Quest to Change How We See Addiction.
---